Our Range of Services
We're here for you – from A to D, and beyond.
We understand that trying to navigate Medicare and healthcare plans can feel confusing and overwhelming. That's why we're here to help and walk you from Part A to Part D.
There isn't any waiting on hold or live chatting online with an insurance representative with the O'Keefe Agency. One of our knowledgeable and experienced team members will come to your home to explain the details to you, answer any questions you have, and get to know you to determine which plan is the right fit for you.
Annual Open Enrollment Period for Medicare
October 15th – December 7th
Open Enrollment Period (for for indviduals and families under 65)
November 1st – January 31st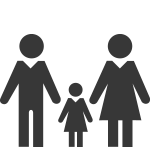 Individual & Family Plans
If you are self-employed or your employer doesn't offer healthcare, we can help you! We are MNSure certified and experts in helping individuals navigate the ocean of options available.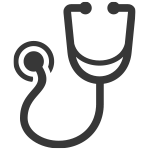 Group Plans
If you are a small business owner and want to offer your employees health insurance – we can help. Small Group plans are for businesses with 2 to 50 employees. We represent all the major carriers in Minnesota and can help you determine what is the best option for your business.
Dental Plans
Don't be left without dental coverage! We offer individual dental plans through the most popular carriers.
Travel Insurance
Travel Medical insurance for single, multiple or long-term trips. Learn about a full array of travel and international medical plans for global lifestyles and sophisticated travelers. Contact us for a free quote and easy online enrollment.
Part D Rx Plans
Choose a Rx plan that best fits your needs. We'll analyze your prescription medications and guide you in choosing the right plan within your pharmacy network.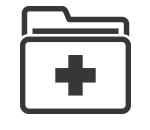 Medicare Supplements
O'Keefe Insurance is your trusted Medicare advisor. If you are turning 65 years of age or qualify for Medicare, it's time to call us. We represent all the major carriers in Minnesota who offer Advantage plans, Cost plans, Supplements and Part D Rx plans.
Parts of Medicare:
Part A – Health Care Facilities
Helps pay for things such as impatient hospital stays, critical care, skilled nursing facilities, hospice care and some home health care
There is no premium if you have worked a minimum of ten (10) years and forty working quarters
There are deductibles you must pay
Private health plans offer insurance to add to the basic coverage Medicare provides
Part B – Doctors and Other Providers
Helps pay for doctors' services, outpatient hospital care, physical and occupational therapy and home health care
Your premium is deducted from your Social Security benefits
There are deductibles you must pay
Private health plans offer insurance to add to the basic coverage Medicare provides
Part C – Supplement
Part C gives you the option to choose a Medicare Advantage plan, in which you assign your Medicare Parts A and B benefits to a private health plan which administers your benefits on behalf of Medicare.
Part D – Prescription Rx Plans
Helps pay the cost of prescription drugs
You must choose whether or not to enroll in Part D; there are lifetime penalties for late enrollment
There is an additional monthly premium for Part D coverage
Private health plans offer Part D coverage, however Medicare does not
**Remember to choose a Rx plan when you are Medicare eligible! You could incur a monthly penalty for not having credible coverage or be enrolled in a VA Plan.
There's no need to leave the house or make numerous phone calls.
At O'Keefe Agency, we come to you. At absolutely no obligation, we'll come to your home to make sure you understand your healthcare plan options and benefits. It's easy, convenient, and 100% complimentary.
It's insurance made simple.
Just fill out this form and we'll be in touch. Prefer to use the phone? Feel free to give us a call at 800-550-4747.